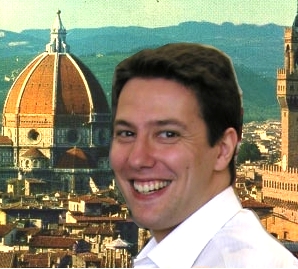 I was born in Florence (Italy).
In 1991 I started the study chemistry at the University of Florence.
In 1996 I spent six months in Heidelberg (Germany) as an Erasmus exchange student at the Physical Chemistry Institute (PCI), where I worked to the experimental part of my graduation thesis. After the graduation and the nine-months civil service in Florence, in 1998 I moved again to Germany to start my PhD in the Institute of Analytical Chemistry Chemo- and Biosensoric of the University of Regensburg, in Bavaria, under the supervision of Joerg Enderlein.
In April 2002 I defended my PhD in chemistry at the University of Regensburg.
From April 2002 until May 2003 I worked as postdoctoral fellow at Forschungszentrum Jülich, one of largest interdisciplinary research institution in Germany, as a member of the single molecule spectroscopy group at the Institute for Biological Information Processing (IBI-1). In May 2003 I came back to Heidelberg to join the European Molecular Biology Laboratory (EMBL), in the Cell Biology and Biophysics Programme. Since 1998 I'm married with Chiara.




Here is my detailed CV


A small photogallery

I am a physical chemist with a strong interest in biophysics. In my PhD work I developed an optical tweezers set-up for microrheological and biological experiments. Optical trapping is a technique which uses the radiation pressure of a tightly focused laser beam for grasping and manipulating micrometer and submicrometer-sized particles without any mechanical contact. Even living cells can be trapped and safely manipulated by optical tweezers. For example, see

here how sperm cells can be captured by an optical trap. With optical tweezers, tiny forces in the range of piconewtons can be applied and measured in a extremely controlled way. Even the force exerted by single biomolecules, like molecular motors, can be detected and probed. Radiation pressure can also drive micromachined actuators. That's why optical tweezers is also a key technique for nanotechnology.



PhD Thesis

Research at Forschungszentrum Juelich

Research at EMBL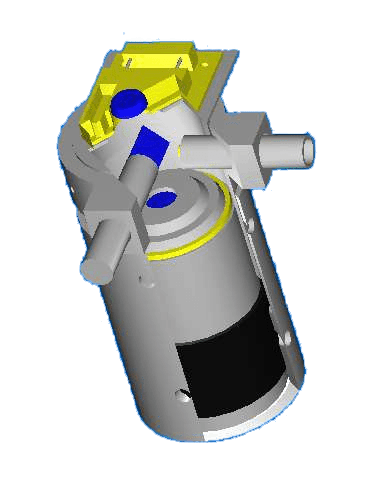 In 2001 I developed a miniaturized optical tweezers by using a single aspherical lens as focusing element. Such system has several advantages over conventional optical tweezers set-ups.
More...
TECHNICAL NOTES & TUTORIALS

How to build an optical tweezers - A practical tutorial.


Technical notes on CD-players - A high-tech stuff in our household.


Microscopy - Notes and links on microscopy and confocal detection of fluorescence.


Electronics - Amplification electronics for photodiodes. A tutorial.
Software


Linux - the wonderful free operating system.


Matlab - scientific programming environment.


Mathtools.net - the technical computing portal.

Optical trapping and related topics


Optical tweezers Top Ten - the most interesting websites about optical trapping.


Microrheology - links on microrheology.